Consultants
MEET OUR TEAM
Our consultancy team is headed by  Dr Boaz Mendzelevski, a leading expert in clinical cardiac safety and  Dr Borje Darpo,  a world recognised pharmaceutical and cardiac safety advisor. Our statistical expertise is provided by Dr Dennis Chanter, a leading biostatistician.  Cardiac Safety Consultants are also able to provide regulatory and  local expertise in Europe, USA and Japan, so that  throughout your project you will have a "brain trust" of unparalleled regional regulatory knowledge  and experience.
Boaz  Mendzelevski MD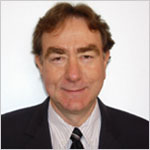 Dr. Mendzelevski received his degree in Medicine and Board Certification in Internal Medicine from the Ben-Gurion University Medical School and Hospital in Beer-Sheva, Israel. He then trained in cardiology and received a board certification in Cardiology from the Shaare-Zedek Medical Centre and Hebrew University in Jerusalem, Israel. Dr. Mendzelevski completed further postgraduate training in Interventional Cardiology and Clinical Electrophysiology at the Royal Brompton National Heart and Lung Hospital in London.
During his work at the Royal Brompton Hospital Dr. Mendzelevski founded the first European CRO ECG laboratory in London, England, which was later acquired and moved to Mumbai, India. He also served as the Vice President of Cardiology in the industry and was one of the first pioneers of Safety Cardiology in the pharmaceutical industry. He has been involved in all stages of drug development clinical trials since 1995 and most recently held the position of Director of Cardiology for Covance Inc. Dr Mendzelevski is currently a principal at Cardiac Safety Consultants and Director of Cardiology at Medifacts International, a leading Cardiac Safety Core Lab.
Dennis Chanter D.Phil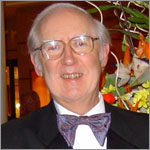 Dennis Chanter is a graduate of Bristol University, and he holds a teaching diploma from the University of East Africa (Makerere, Uganda).  He began his career as a teacher of physics and biology in Tanga, Tanzania.

On returning to England he took a post-graduate qualification in statistics at Oxford, and then worked for about 10 years as a statistician at the Glasshouse Crops Research Institute in Littlehampton, Sussex. 
During this time he completed a D.Phil. degree at the University of Sussex, on the topic of mathematical models of mushroom growth and production.  Thinking there must be more to life than tomatoes, cucumbers and mushrooms, he moved to Huntingdon Research Centre as Head of Statistics, working with pre-clinical and Phase I data.  After a further 10 years, he returned to Sussex to join Brookwood Statistics, a small CRO specialising in data management and statistics.  Brookwood Statistics grew rapidly, merged with BRI Inc., and in 1996 was acquired by Quintiles.  During this time, Dr Chanter alternated between being head of the statistics function and acting as a statistical consult for clients and colleagues, working across all phases of drug development from pre-clinical to Phase IV.  Collaboration with the ECG and Pharmacology groups within Quintiles led to the development of a special interest in issues surrounding QT prolongation.  It was during this time that his professional association with Dr Mendzelevski began.
In June 2002, Dr Chanter left Quintiles to become an independent statistical consultant.   In this role, he continues to be involved with all stages of drug development from pre-clinical onwards, and advises clients worldwide on a range of statistical issues.  He maintains a special interest in QT prolongation issues and has given several talks on this topic at international conferences and workshops.